Wanneer:
april 2, 2023 @ 15:00 – 17:00
2023-04-02T15:00:00+02:00
2023-04-02T17:00:00+02:00
Waar:
Galerie Café Leidse Lente
Haagweg 4
Leiden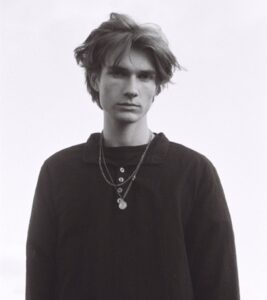 David Rooker, barely 19, is a young songwriter and singer hailing from the Netherlands. Already starting with making music at a very young age, he has developed a discography of uniquely structured, heartfelt songs that possess an authenticity that not every songwriter manages to achieve. Mainly written during the corona pandemic (although having already started the writing process before that, at the mere age of 15), his album Magnolia Dream is a moody, 50-minute epos with twelve songs which mainly lend themselves to the darkest of nights. Although his songs are embedded in a singer-songwriter tradition, Rooker manages to capture a wide range with a variety of different influences. They are glued together by two main elements: the melancholy incorporated in Rooker's songwriting and his weeping, over-four-octave-spanning voice.